Nipah Virus: How is it transmitted and what are the symptoms
Nipah virus: How is it transmitted and what are the symptoms.
A recent report by the Access to Medicine Foundation warned that an outbreak of the Nipah virus in China could potentially be the next big pandemic risk.
Nipah is a virus with a fatality rate of up to 75 percent. It can be transmitted to people from animals and through contaminated food and produce, according to the World Health Organization (WHO). The deadly virus can also be transmitted from person-to-person.
Animal to human transmission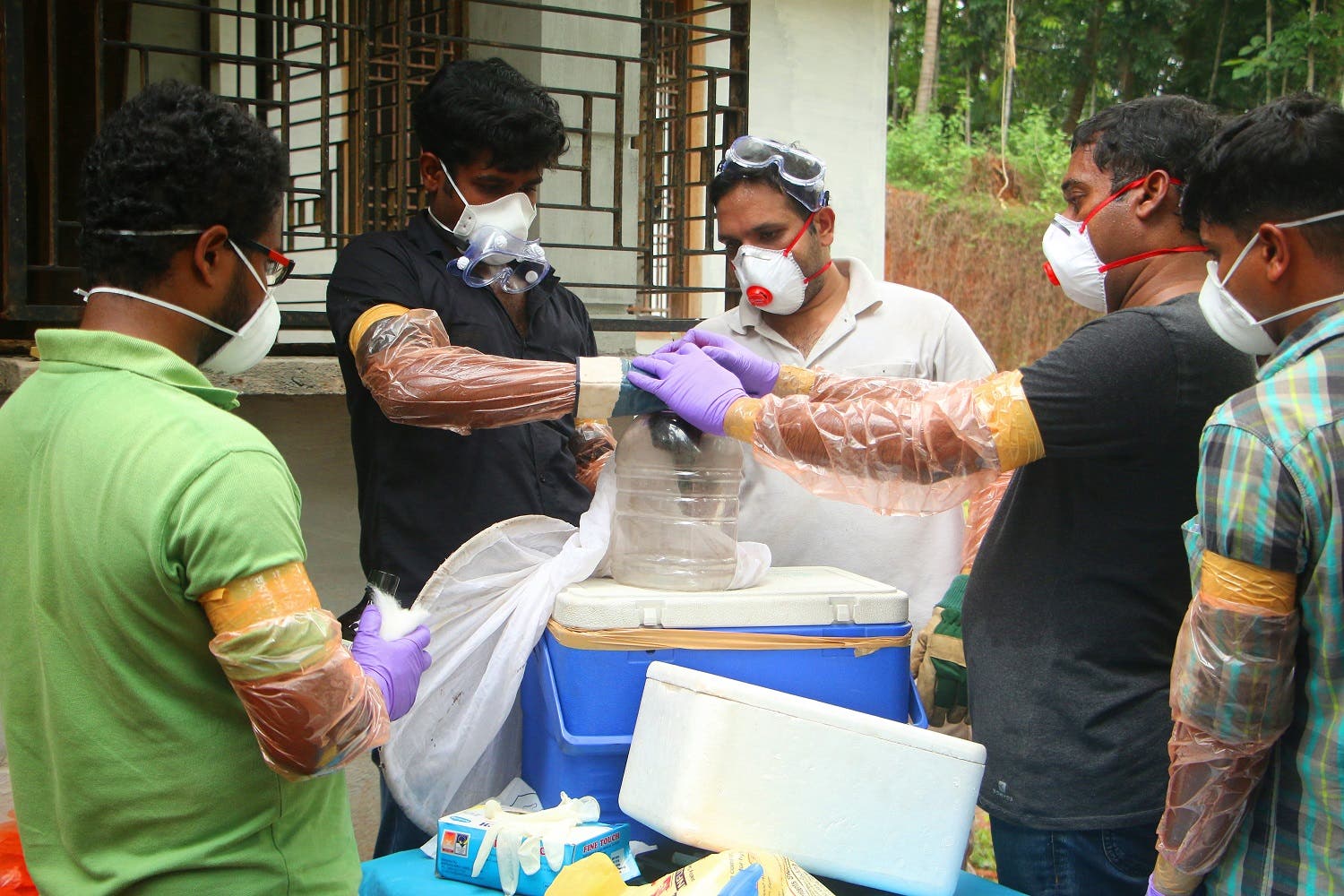 Animal Husbandry department and Forest officials deposit a bat into a container after catching it inside a well at Changaroth in Kozhikode, Kerala, on May 21, 2018. (AFP)
Contaminated food, fruits, and vegetables
The "consumption of raw date palm sap or fruit that has been contaminated with saliva or urine from infected bats," was one example shared by the CDC.
Humans climbing trees where "bats often roost" could also be another way of contracting the virus.
Human to human transmission
However, a study by the Johns Hopkins University published in the Science Daily journal said that this virus "occasionally" infects people and that when it is transmitted from person to person from a patient who is "older, male and/or has breathing difficulties."
How previous Nipah virus outbreaks played out
The first outbreak happened in Malaysia and affected Singapore, the WHO said.
"Most human infections resulted from direct contact with sick pigs or their contaminated tissues. Transmission is thought to have occurred via unprotected exposure to secretions from the pigs, or unprotected contact with the tissue of a sick animal," the organization said on a webpage dedicated to the virus.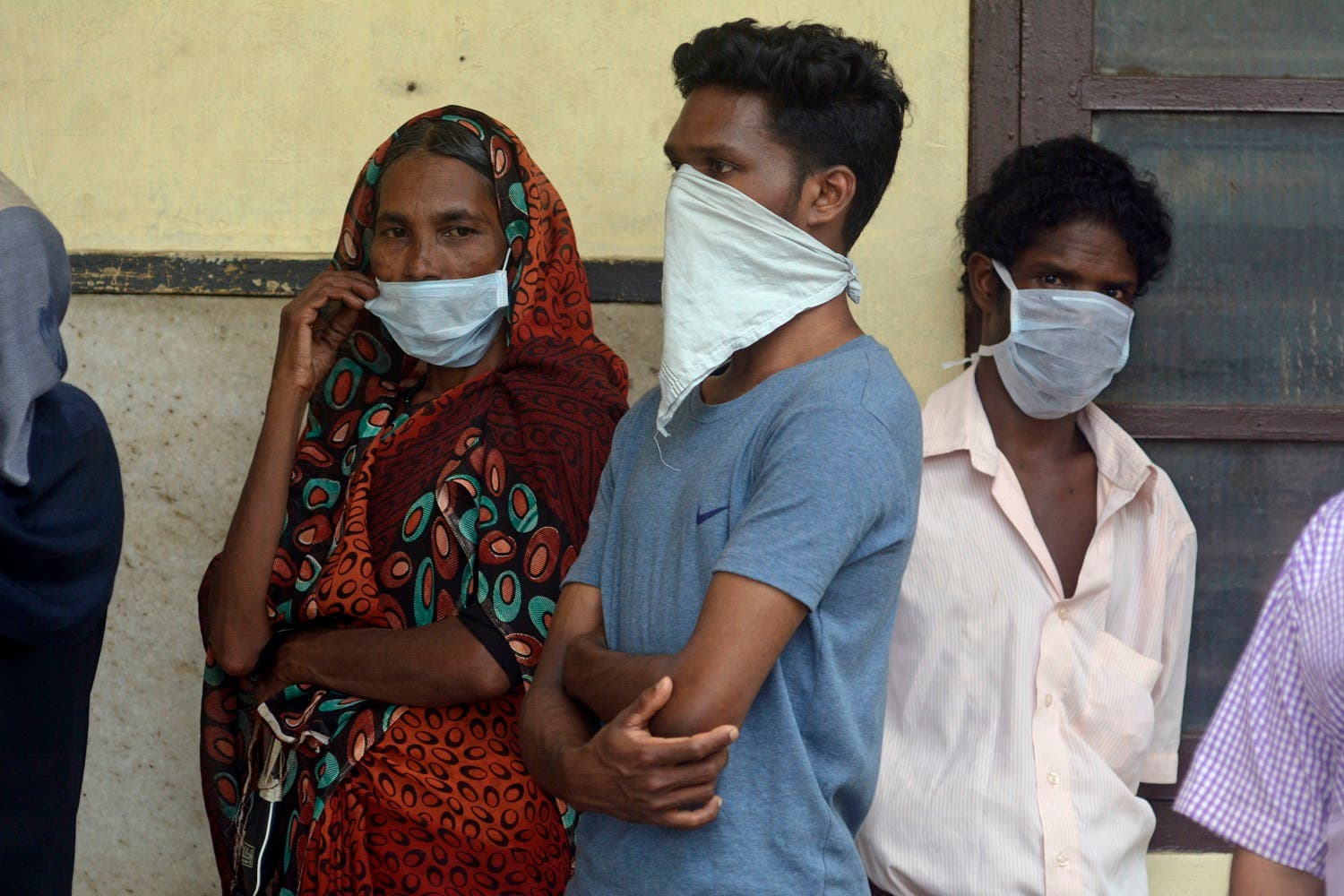 People in India stand outside a hospital wearing masks as a precautionary measure against the Nipah virus on May 21, 2018. (AP)
Following outbreaks happened in Bangladesh and India and were caused by the consumption of fruits or fruit products such as raw date palm juice "contaminated with urine or saliva from infected fruit bats," the WHO ruled as "most likely" the source of infection.
Nipah symptoms, incubation period, treatments
• Fever
• Headaches
• Myalgia
• Vomiting
• Sore throat
"This can be followed by dizziness, drowsiness, altered consciousness, and neurological signs that indicate acute encephalitis," the WHO said.
The intubation period can range from 4 to 14 days but periods as long as 45 days has been reported, according to the organization.
Despite the fatality rate being an estimated 40-75 percent, "most people make a full recovery," according to the WHO. The death rate can vary and depends on "surveillance and clinical management in affected areas."
There are no drugs or vaccines that target the Nipah virus infection.